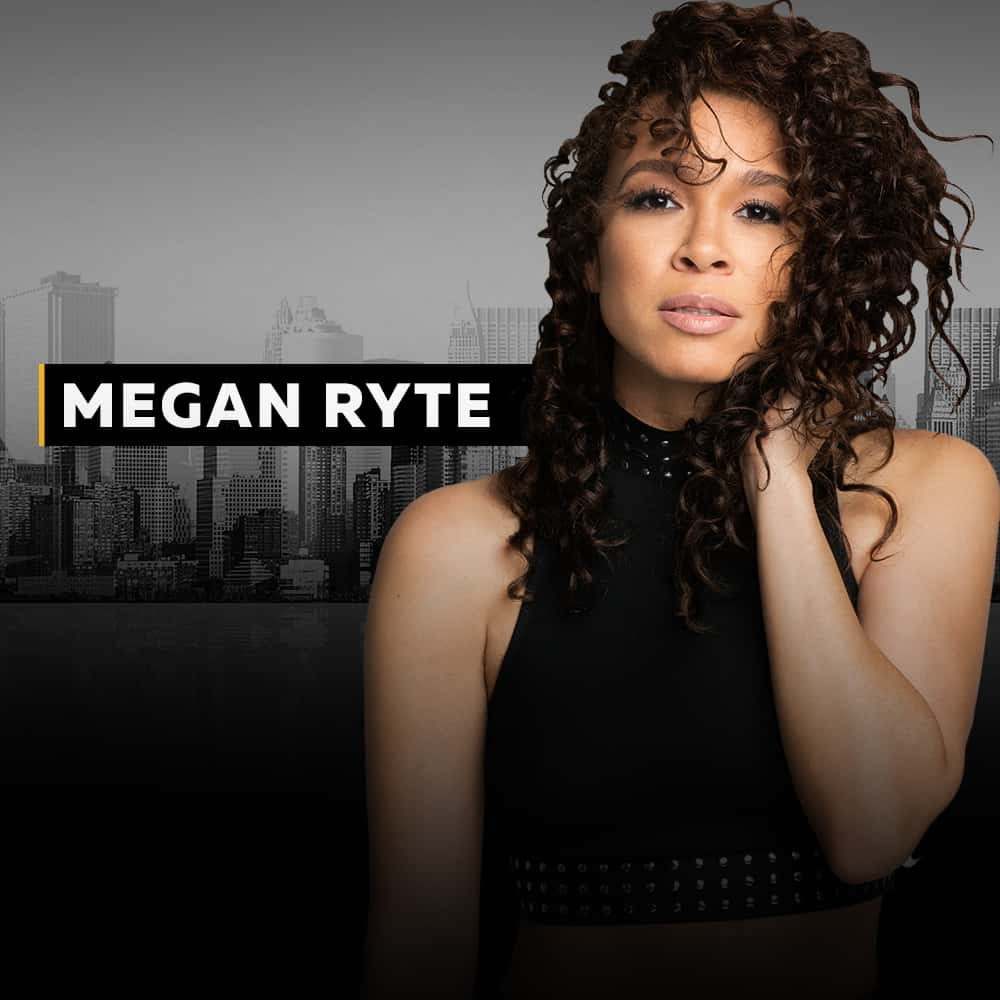 Megan Ryte
Mondays to Fridays 10 a.m. – 3 p.m.
Saturdays 12 a.m. to 2 a.m. & 10 a.m. – 3 p.m.
DJ, Radio, and Television personality Megan Ryte is a young veteran in the world of entertainment. With 10 years in the game, she first began building her name in the Hampton Roads area as a DJ, before getting her big break in radio as a 'Morning Show' talent on Norfolk's WOWI-103 Jamz, under the name DJ B*Ryte.  Making the move to Miami, Ryte worked as a radio personality and DJ at WPOW-Power 96, before getting the opportunity to move to West Palm Beach. There, she held down the 'Afternoon Drive' time slot while Program Directing WMBX-X 102.3. She later played a lead role in the station's format transition. In 2014, her experience landed her a dual position at Houston's KBXX-97.9 The Box and KMJQ-Majic 102.3, as the 'Night Show' radio co-host and DJ.
During her time in Houston, Megan began working full-time in television as a 'Digital Content Producer' and 'On-Air' talent for KRIV-Fox 26. Serving as the stations entertainment and lifestyle reporter, Megan produced a special project series and discussed trending social media topics.  Digitally, she covered breaking news writing reports and taking photos that helped gain her national attention via social media.
While juggling her radio and television responsibilities, Ryte has also traveled the world as a tour DJ for some of your favorite artists; including Ameriie, K. Michelle, The Game, Natalia Kills, and currently Roc Nation's Justine Skye.  As a DJ, Ryte has spun at some of the world's most notable venues, and high profile events. The rising multi-media personality has also worked with a number of brands including Apple, Under Armour, and Myx Moscato, as well as being showcased on BET, MTV, and "The Wendy Williams Show."
In 2015, Ryte landed her dream job at New York City's Legendary WQHT- HOT 97, serving as the stations 'Midday On-Air Personality' and 'Mix-Show' DJ.  Hitting the ground running, Ryte joined WNYW- Fox 5 as a TV Reporter and host, cover high profile music stories. She also co-hosted a Saturday night show on the station titled – Studio 5.  Within the same year, she was named one of the newest members of DJ Enuff's world renowned Heavy Hitter DJ Crew.
You can catch Megan on the airwaves weekday's from 10am to 3pm on NYC's HOT 97 and Monday night's on Sirius XM Shade45 from 10pm-12am.  You can also see her on TV weekly on Fox 5 NY.
Follow Us!
Twitter: @MEGANRYTE
Instagram: @MEGANRYTE