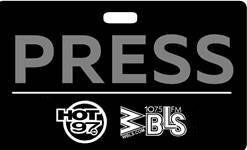 Welcome to the HOT 97 Publicity page, the central location for all HOT 97 press releases, event credentialing information, approved talent photos, and more.
WQHT FM HOT 97.1 is part of the MediaCo New York radio cluster, alongside sister-station WBLS 107.5 FM.  The cluster and each station reflects the diversity, culture & attitudes of the greatest city in the world, NYC!  We reach trendsetters, influencers & a lifestyle- oriented audience that spans teens, college students, young adults, parents & professionals. We're small enough to be flexible to our clients' needs, but large enough to have unrivaled media brands and lifestyle platforms.  
---
Official Boiler Plate
WQHT HOT 97 FM is the world's first all Hip Hop station and has held the dominant position in New York for over twenty years.  HOT 97 is best known for its celebrity on air talent, such as Ebro Darden (Asst. Programming Director, radio host for Beats1), Funk Flex (television host, multiple gold records) and Nessa (television personality and host for MTV), as well as being the world's premier source for Hip Hop music culture. HOT97 online and the Where Hip Hop Lives app are the destinations for original web series, celebrity content, concerts and music videos.  For more information, please visit www.HOT97.com, and follow us on facebook.com/HOT97official, twitter.com/HOT97, instagram.com/HOT97, and youtube.com/HOT97
---
More on HOT 97 Talent & Approved Press Photos
EVENT CREDENTIAL INFORMATION
HOT 97's Hot For The Holidays will take place on December 18th, for press credentials click here.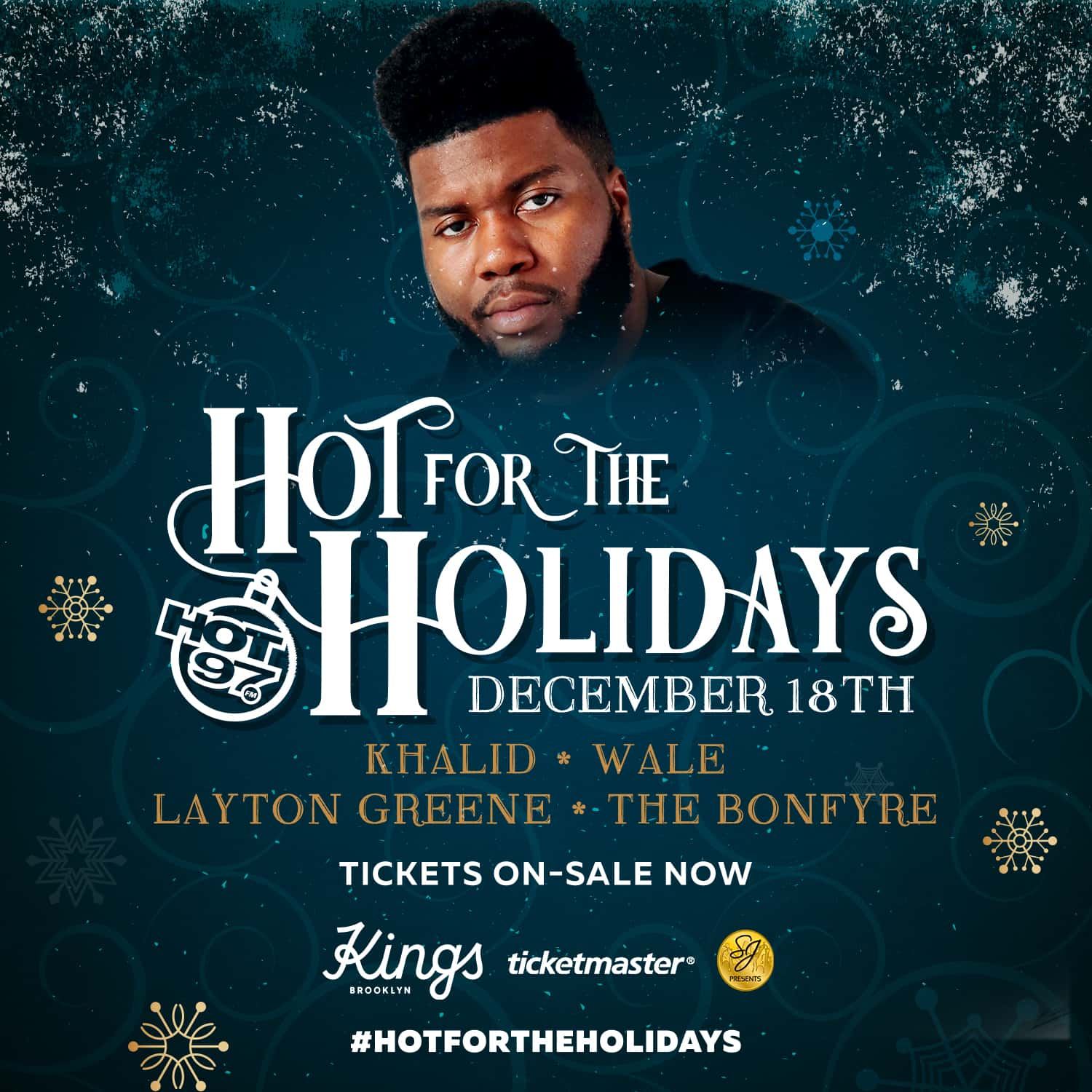 Hot For The Holidays is back! This year's show stars Khalid, Wale, Layton Greene, and The Bonfyre! Join the entire HOT 97 Family on December 18th at Kings Theatre in Brooklyn. Find tickets at Ticketmaster.
All media inquiries regarding interviewing HOT 97 talent, event credentials, and other general press questions, please email press@hot97.com